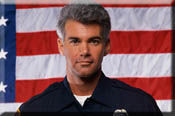 Promotional Items
--- EARN CUSTOMER APPRECIATION AWARDS ---
Tell your friends and family about our great deals on security systems and monitoring services. We will AWARD you a credit in your account for each one who becomes a new customer, as follows:
FIFTY DOLLARS for each who switches their monitoring services to us (and we do the conversion at no cost to them)
ONE HUNDRED DOLLARS for each who buys an alarm system from us and has it monitored by us.
There is no limit to the number of referrals you can give nor the number of AWARDS you can earn.