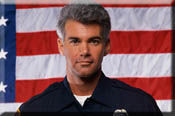 Security is our business.
"TOTAL SECURITY SERVICES AND SYSTEMS".
Our goal is to make you safe in today's world. Integrity, honor and assurance are the true hallmarks of our business conduct and philosophy. We are commited to excellence and client satisfaction. We design and recommend cost-effective solutions to your real security and safety problems.
Our objective is to provide you with quality systems and services. We offer comprehensive loss prevention programs designed to maximize protection and to minimize constraints on your business and personal life-styles. Our primary concern is to create for you a truely secure environment and give you genuine peace of mind.
Take a look at our website and see how we can make your world a safer place.